Copyright & Use
I appreciate your respect for my ownership of my work & my copyrights. All art is ©2014-2017 Nina Bolen except where otherwise noted & may NOT be reproduced, printed, re-distributed, modified or posted elsewhere without written authorization. Copyright policies are enforced. Please do not use any of my artwork without my permission.
Licensing & Wholesale
Would you like to see Nina's art on your products? Do you have a business proposal in mind? Nina's art is currently licensed with several companies, as well as published in books and magazines, and as a range of gift items.
A signed licensing agreement and licensing fee or royalty must be completed for the use of any of Nina Bolen's or Brian Bolen's art on any "for profit" business or product. For more information contact Nina Bolen at ninabolen@gmail.com
All artwork is copyrighted Nina Bolen 2006-2017 All rights reserved.
The first 5 Happy Dragons are licensed with Original Source


Nina's artwork can now be seen on Skins for more than 3,000 devises including laptops! CLICK HERE
Nina's Artwork is available on digital stamps here

Nina's artwork is now available on edible cake sheets!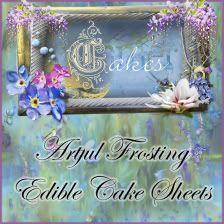 Nina's artwork can be seen on Fabric Blocks here